You can certainly get a break from the typical life of a mom and reminiscence the old you who worked before having a baby.  Get on a ride with Jim and Pam and grow in love with the idea of their love while working at the Dunder Mifflin Paper Company. The work gang certainly stands up to their name and allows you to forget all your worries and problems, promising an enthralling ride together with them throughout the seasons and keeping you on your toes wondering what's going to happen next. Life wouldn't exactly be boring while having The Office on your continue-to-watch list.
If you've grown tired of the same boring life of a mom and find yourself missing your 'single' status, then get on board with the modern day show which embarks on a suspenseful journey and while allowing you to appreciate the dramatic nature of the characters, reminds you of the hassles of being 'single', in turn making you grateful for your little family. The tv show actually takes after a gynaecologist as she attempts to adjust to her private and work life, altogether with some peculiar colleagues in New York City.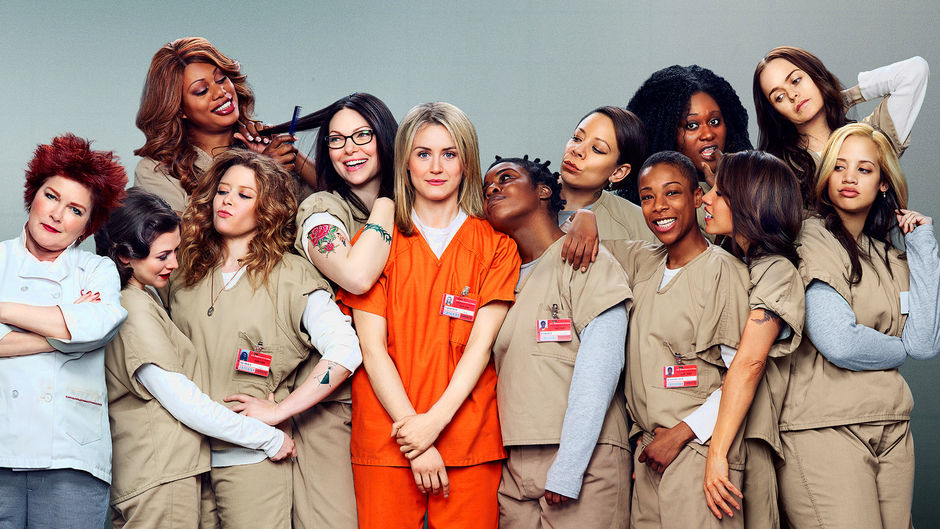 Your usually busy life more than often reminds you of the fact that how much a routine can act as a prison. Just like that, you start resembling the actually imprisoned Piper and who knows, you might swear off of men after watching the show too. See for yourself how a single careless act of transporting drug money to an ex condemns the ordinarily reputable Piper Chapman to eighteen months in jail where she sees for herself the truth of how much troublesome jail can truly be and be thankful for your life (no matter how busier it gets).
A show where you can get a mix of romance, comedy, suspense, drama and whatnot, Doctor Who is one of the best shows for moms who are bored with the usual chick flicks and want something more interesting to watch. Now you can travel with the Doctor in his ship and enjoy for yourself the engrossing journey including bloodshed, gory details, sexy men, tears and all the humour in the world which is void in your life with the busy routine and family problems taken on by you.
Moms often find themselves getting lost in their past memories, reminiscing the old days and the cute celebrations enjoyed with their close friends. Friends is one of the ways to live those blissful days again in the perfect manner. Throughout the ten years of the show, the main characters experience family problems, past and future turmoil issues, battles, tears and a lot more as they realize what it truly intends to be a friend. You will be sure to enjoy the entire ride in Manhattan around these 6 youthful companions, in the battle to discover achievement and bliss throughout their everyday life.